Classes & Programs
Classes
Amenities
At Gym Nation, we over a huge variety of workout equipment and options that will help you be your best each day.
Find what sparks your love for fitness at Gym Nation. From our indoor lap track and outside basketball court, to the best group fitness and spin classes!
Kid's Club (Active Play)
Healthy kids start with you! Show your kids that exercise is important by regularly exercising yourself. In our Kids' Club we provide fun games, activities, and crafts to get kids actively playing and making new friends. Now you can get your exercise and ensure your child gets theirs too. 
Personal training
Let our Certified Trainers create a workout specifically designed for you. Our one-on-one training sessions take the guesswork out of fitness so you are sure to get the most out of every workout. Let us help you choose the best training package for you.
Call today or stop by Gym Nation and ask to speak with one of our fitness training specialists!
Tactical Athletic Training (TAT)
Tactical Athletic Training is a program designed to get you in peak physical condition. We emphasize full body strength training and increased athletic performance. Tactical Athleticism attributes include: Strength, Upper Body Hypertrophy, Agility, Increased Work Capacity, Speed, and Explosive Power. 
Classes For All Fitness Levels
Gym Nation is a fantastic community that provides the highest quality classes to our members. All our classes are included in your monthly gym membership at Gym Nation! This saves you a lot of money, but also gives you the opportunity to try many different classes that you may not have normally had access too.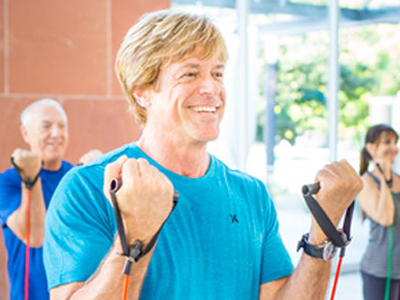 Silver Sneakers
Silver Sneakers is geared toward our more mature members or those needing a beginner workout. The class specializes in cardio, endurance, flexibility, balance, and strength training. If you are just starting your fitness journey, or looking for something to get you up and moving, this is a great class choice for you.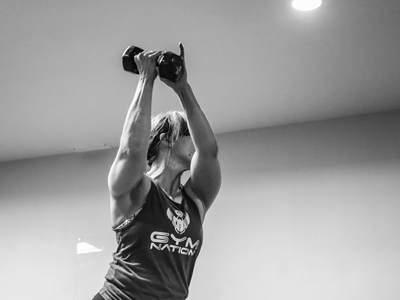 Tabata
Tabata Training is a type of anaerobic training scientifically proven to improve cardiovascular fitness, endurance, muscular strength, and core power. The Tabata method of training is a great way to speed up your metabolism. Tabata improves athletic performance, glucose metabolism, and acts as an excellent catalyst of burning fat.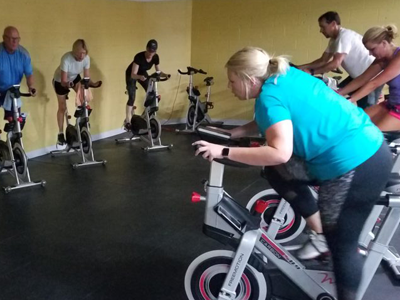 Spin Class
Spin/Indoor Cycling class is a great cardiovascular workout. Spin is an hour-long class where you can burn anywhere between 600-1000 calories. Our certified spin coach will keep you on track with motivating music, fun drills, sprints, and climbs!
Zumba
Lose yourself in the music and find yourself in great shape! Zumba is a high-energy, Latin rhythm dance workout. Come join the fitness dance party and keep fitness fun!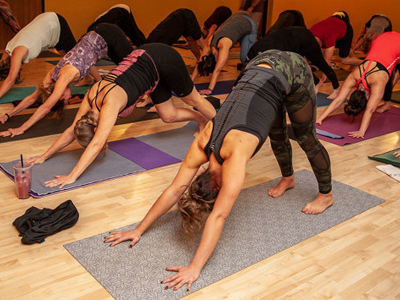 Yoga
Release tension and muscular stiffness. Improve your core strength, flexibility, balance, and focus. All while developing your inner strength while you alleviate stress!
Certified Personal Trainers
We only hire the best, most credible, and caring personal trainers for our members. Our trainers are CPR/AED/First Aid certified carrying various nutritional and fitness certifications. 
Child Care
At Gym Nation we pride ourselves on our high quality child care. Our Kid's Club is open Monday – Friday 12-8pm, and is staffed by only the very best. We want you to trust your kiddos with us, while you get your workout in!
**Child Care is an additional service, please see the front office if you would like to register for Child care.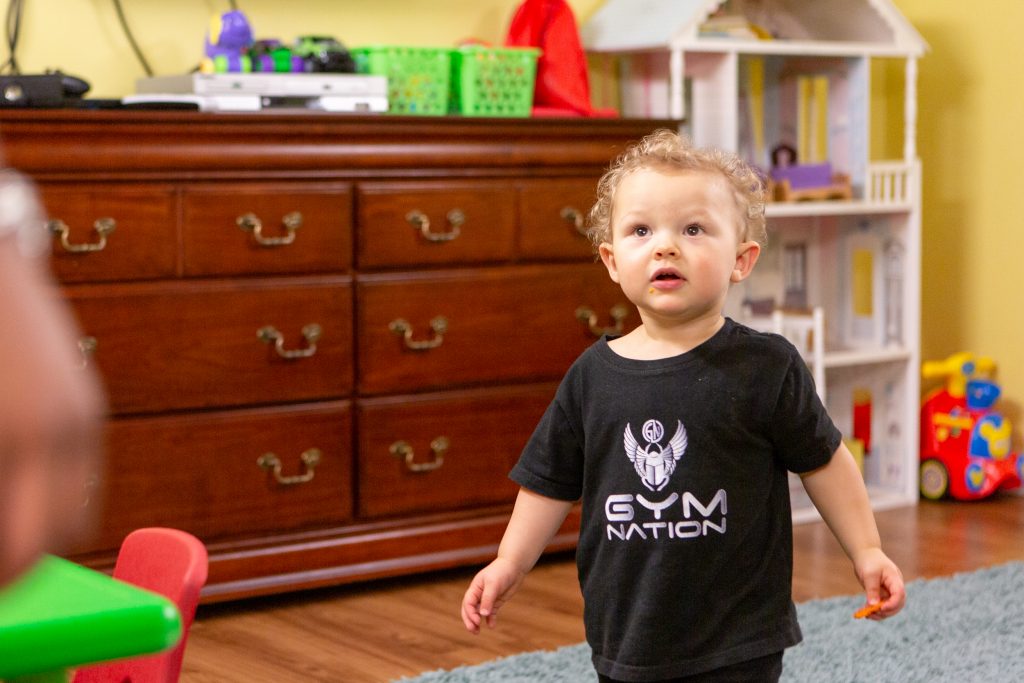 Amenities
We include a number of amenities so you can have a worry-free workout environment. These include but are not limited to:
-24/7 Access & Security, Tanning, DirecTV, Private Restrooms & Showers, Indoor Track, Outdoor Basketball, Fitness Assessment & More!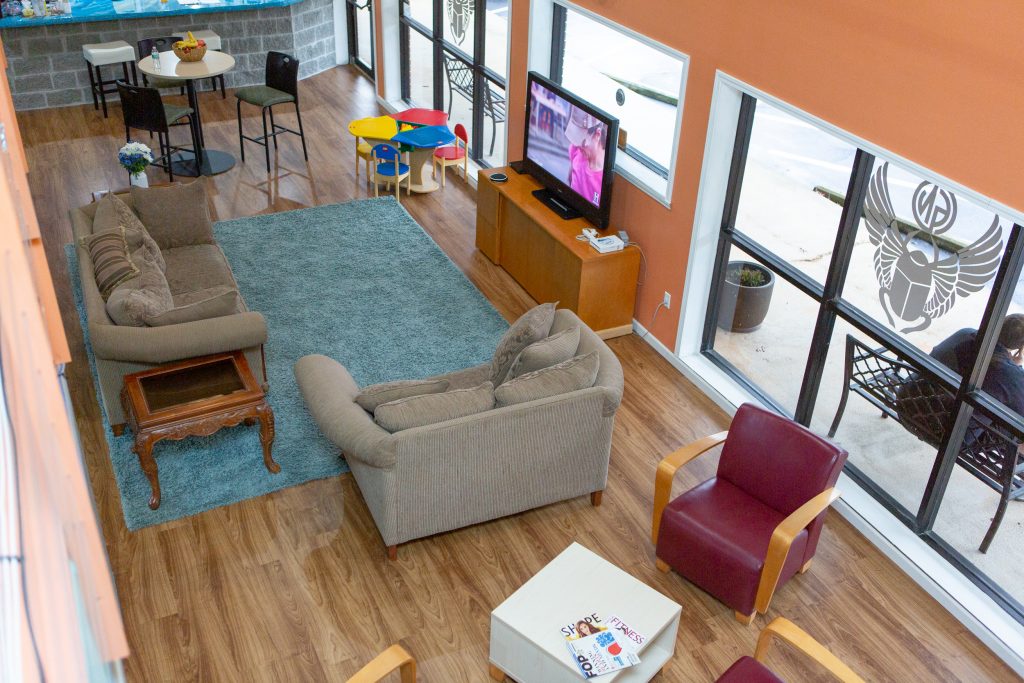 Equipment
We understand everybody has a different workout routine. This is why we strive to keep the best variety of equipment for your personalized experience. Including Cardio, Strength Machines, Freeweights, & Functional Training Equipment: Bosu Balls, Spin Bikes, Olymnic Benches, Cable Machines, Tires, Plyometric Boxes, Medicine Balls, Plate Loaded Racks, Smith Machine, & More!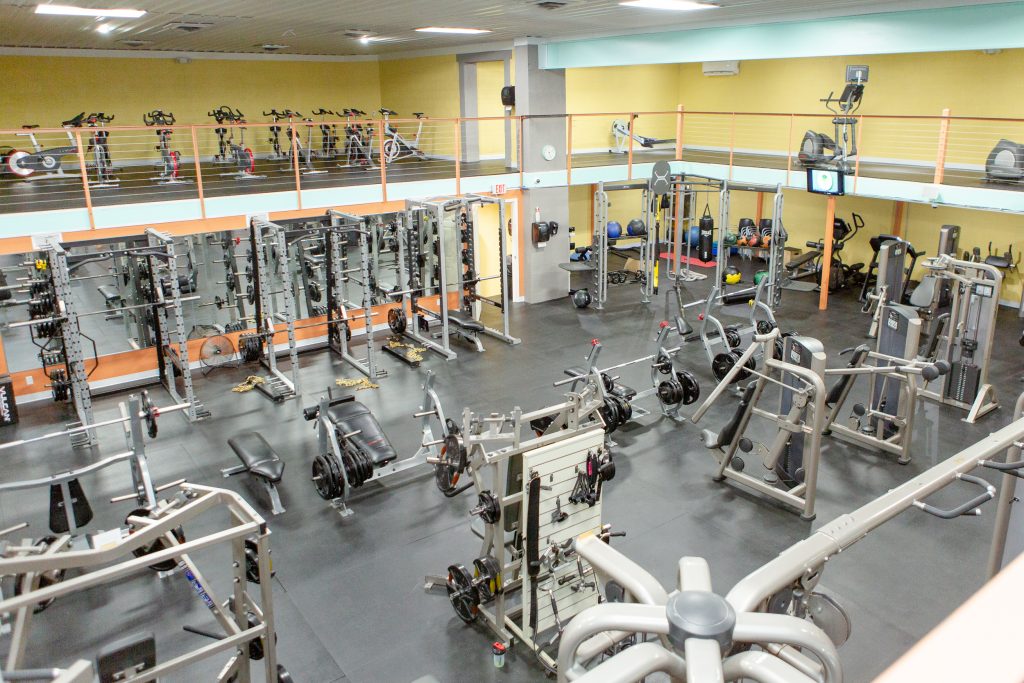 Class Schedule
Please check the Google Calendar below for our current class schedule. 
Open 24/7
Location:
3384 Highway 17 Alternate
Toccoa, GA 30577
"In the old Triple Cinema Theater, near Stephens County High School."